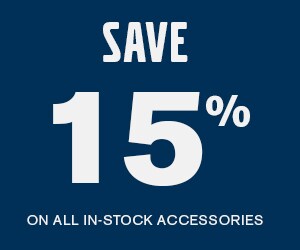 Make an Inquiry
Order Volvo Parts and Accessories Online
Whether you're a DIY mechanic or you just want to make sure we have the right parts for your Volvo in stock before you head in for service, ordering your genuine Volvo parts online is an easy way to get what you need. Los Angeles and Venice drivers looking for a deep catalog of Volvo parts will find it at Volvo Cars Santa Monica, where online ordering makes getting the right parts easier than ever.
Why Order Volvo Parts Online?
Rather than taking time out of your busy Pacific Palisades life to visit our Volvo Service Center for the parts you need, our online parts ordering system is available 24/7 to help you find the parts you need. Whether it's 2 PM or 2 AM, simply send us a request for the Volvo parts you need and we'll get in touch with you when we've found what you're looking for. If we don't have it, we'll place an order so you can get the Genuine Volvo parts you need from a source you can trust.
Why Buy Genuine Volvo Parts?
While buying generic parts store parts can be tempting, in the long run these substandard bits of kit will cost you more time, money, and stress as you deal with a variety of issues. Primarily, parts store parts aren't built to the same standards and specs as genuine Volvo parts, so fitting them to your vehicle may be a difficult task. In addition, they may not offer the same level of performance or durability as your factory Volvo parts, leading to repeat failures that require yet more parts.
When you buy Genuine Volvo parts, not only are you getting parts that are guaranteed to fit and perform on your vehicle, but you'll even get a warranty that protects you from a premature failure. And when you use our Volvo Certified Service Center near Venice to perform the service, you'll enjoy a warranty against the labor costs as well.
Order Your Volvo Parts Online Today!
If you're seeking genuine parts for your Volvo in Los Angeles, our online parts order form is always ready and waiting for you! If we don't have the parts you want in stock, we'll get them for you fast so you can give your vehicle the parts it needs to deliver optimum performance.
Service & Parts Hours
| | |
| --- | --- |
| Monday | 8:00am - 5:00pm |
| Tuesday | 8:00am - 5:00pm |
| Wednesday | 8:00am - 5:00pm |
| Thursday | 8:00am - 5:00pm |
| Friday | 8:00am - 5:00pm |
| Saturday | Closed |
| Sunday | Closed |