2018 Tips to Become a Mommy Influencer in Los Angeles
Mommy influencers are making a big wave in the social media influencer world. These moms or moms-to-be are posting about everything baby and we are totally here for it. I'm sure you've wondered how they can possibly make their kids sit still and manage to look so great themselves for that perfect Instagram shot. Although they make it look effortless, you too can be a mommy influencer (yes, regardless of your following size)!

Moms rely on other moms. Think of how many times you've told your friend about the amazing new baby item that's you've been living for? Sharing products or services that you love is a natural part of life, and if you're good at that, then you'll be a great influencer. Volvo Cars of Santa Monica has our very own mommy influencers in Los Angeles who we love. This is @melanie.maroon loving her Volvo with her sweet boy, Mason.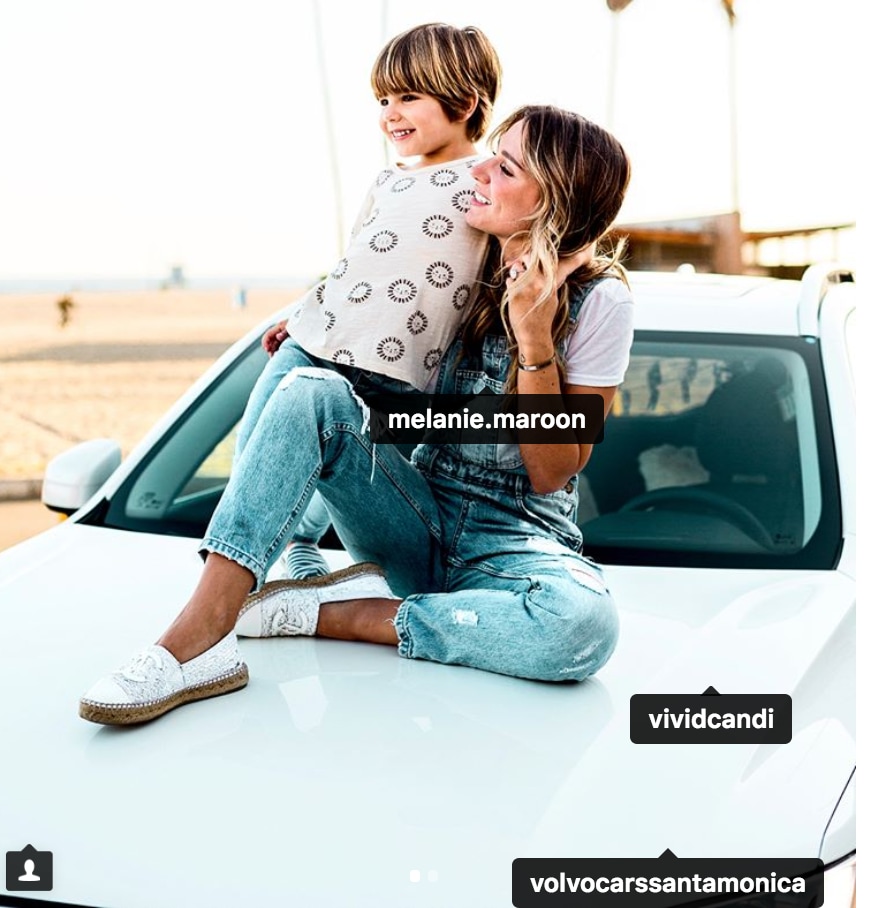 Let's dive into some 2018 tips on how to be a mommy influencer in Los Angeles.
1.) Be Authentic
If you are just getting started and don't have tons of followers, just get creative and have fun giving some free love to a brand you like. Have you been using a certain baby wash that you love because it's chemical free? Snap a shot of the product, maybe include your kiddo, tag the brand, and who knows— they might repost your photo (gaining you followers) or send you free stuff for being a loyal fan!
Posting about products or services you love will build trust with your followers, so when you are being paid to post about something, they will know that you stand behind the product too.
Here's a good example from @alyssacvillegas, she only has a following of 1.5k, but Burt's Bees Baby reposted her photo with their products.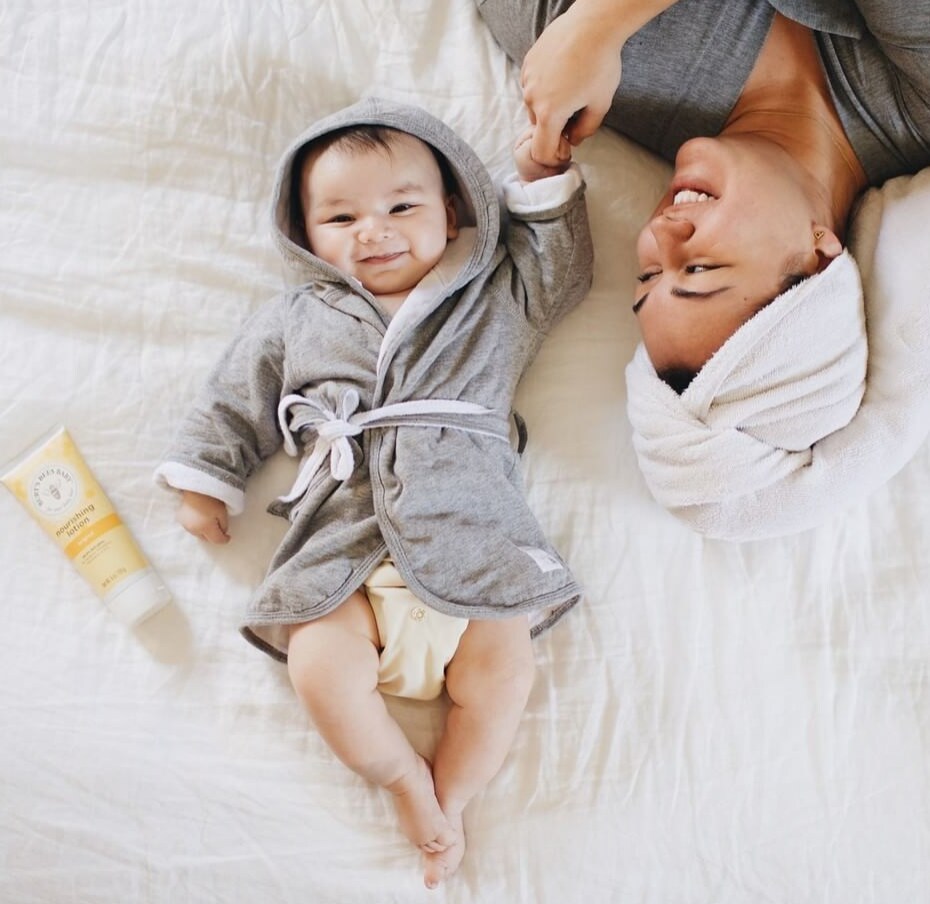 2.) Share the hard parts too
Everyone knows motherhood is HARD. Your fellow mamas will appreciate you being real about your struggles and your journey. Instagram is a great place to find a community of people near and far that are going through similar struggles of parenting. Of course post that sweet picture of your little one showing off her first tooth, but also let us know about the 70 tantrums she had while she was teething (ok, maybe not all 70…). However, if you found a method or product that helped with the teething, definitely share about that too!


3.) Make sure your business side is showing
Instagram now offers business profiles where you can track your post analytics. It also gives you the ability to share your email address so potential sponsors can easily contact you. You need to show that you are open and available to business inquires. This being said, don't wait around for them to contact you, reach out to companies that you love asking if they would be interest in partnering with you in exchange for products or money. Send them a short email expressing your interest and why you'd be perfect for the job. You can even throw in your engagement rate, which is the amount of your followers that like or comment on each post. The smaller your following the higher your engagement rate should be, which is a good thing!
4.) Find a theme.
If you want to be a mommy influencer, 85% of your content should be pertaining to motherhood. You can't influence other moms if you don't attract other moms. Another good way to boost your following is to find a color theme and apply it to all your post creating a similar aesthetic throughout your feed. Like this: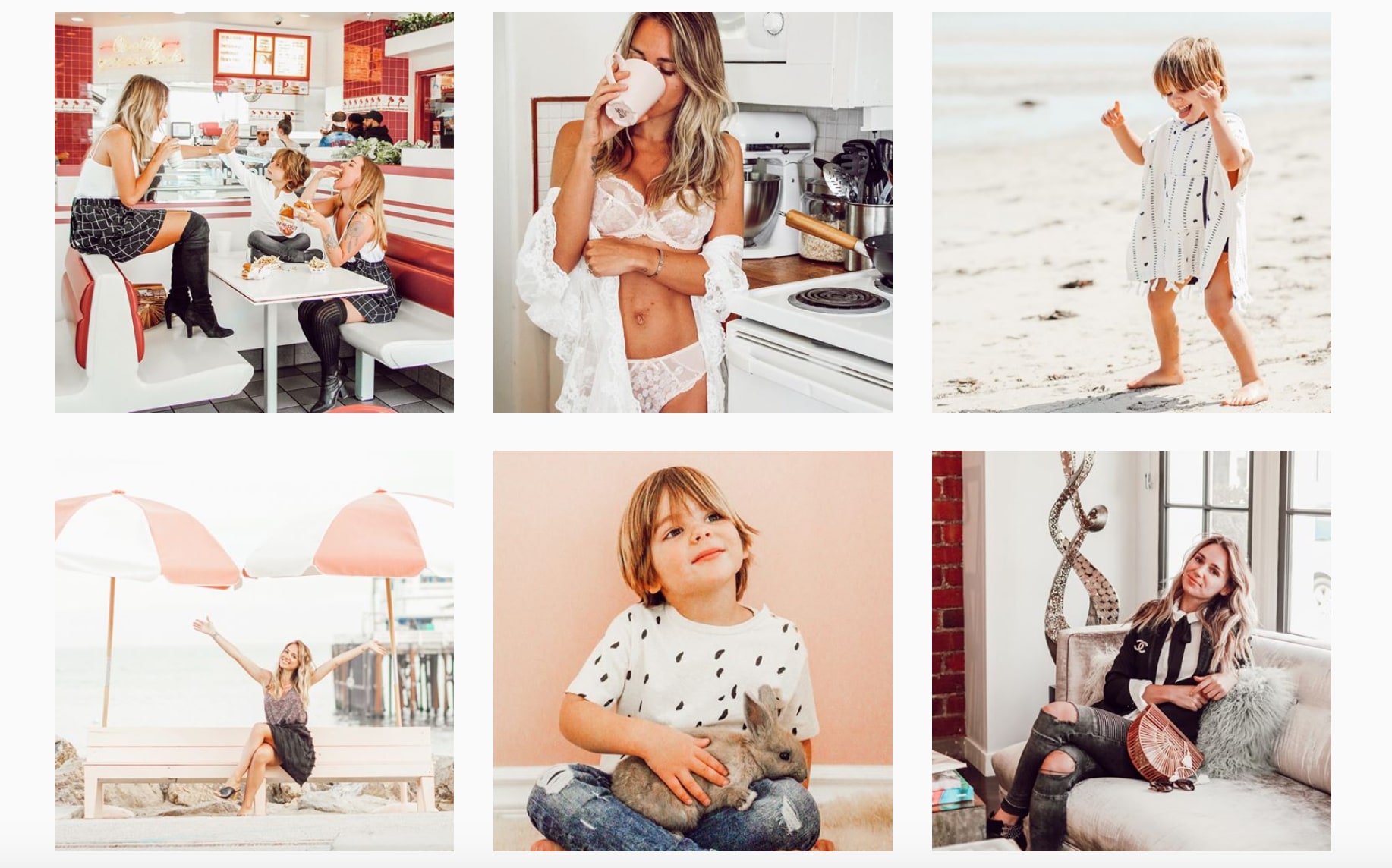 5.) Reach out to up and comers
If you have a smaller following, even as small as 1k, there are still opportunities for you to work with brands. Many small companies or places that offer services have smaller budgets to advertise their stuff. I'm sure you know small-town mom and pop baby stores that you could reach out to and collaborate with.
6.) Patience and persistence
Growing a following, like growing anything, takes time and dedication. Start by using an app like Hootsuite to plan out your posts for the next two weeks. This will allow you to see your theme and plan your photos and filters accordingly. Try not to have more than 3 posts of the same thing (i.e.. three close ups of your baby in the crib). You can also mix it up with a quote you love or a shot of some scenery.
Don't be afraid to add a few relevant #hashtags to your posts, but don't overdo it. Also, follow hashtags that you find interesting and show your followers love too.