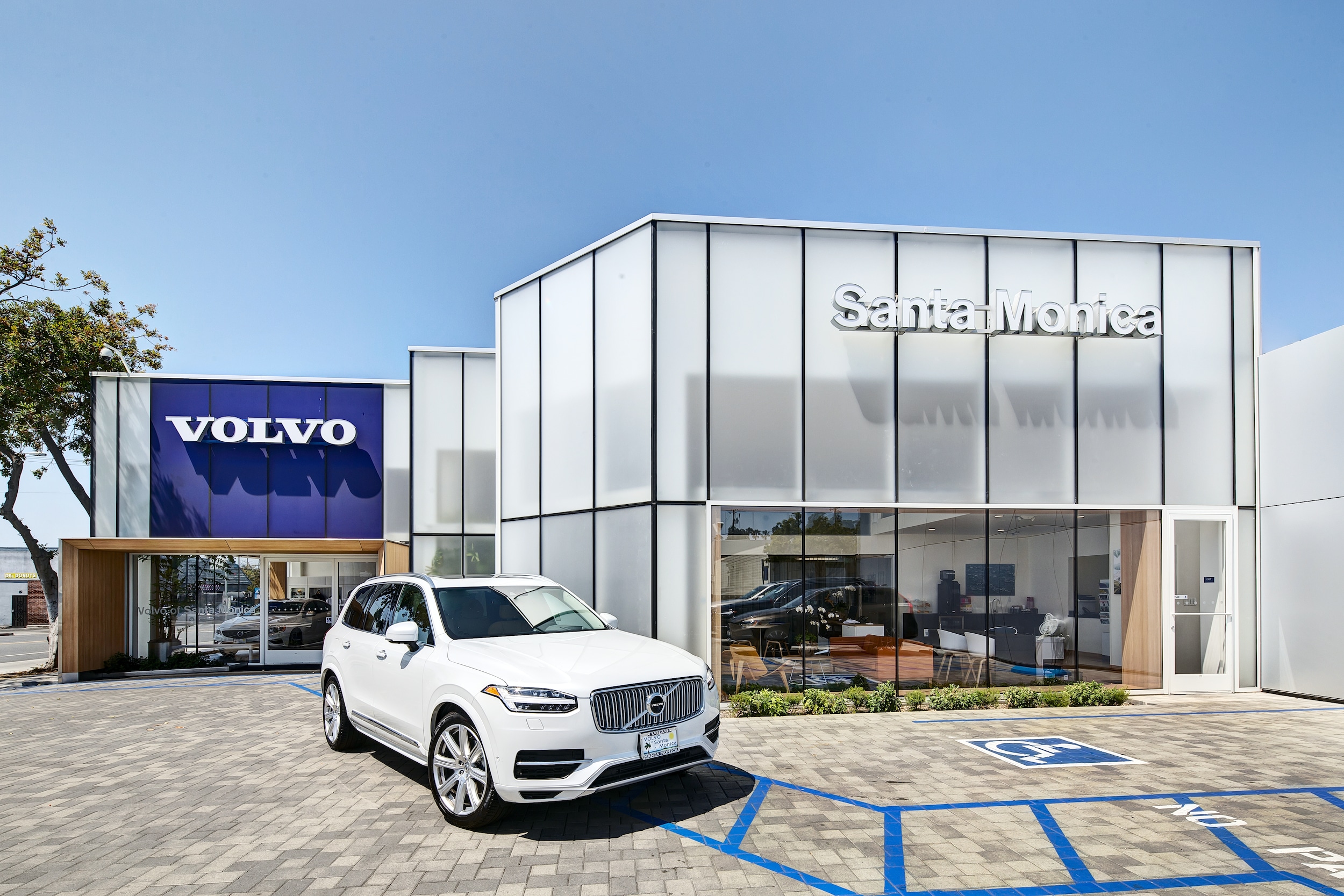 Best Used Car Dealership in Los Angeles 2018
One word, big meaning: depreciation. Probably the most influential factor in your decision to buy used instead of new. Although there are pros and cons to each purchase decision, buying a used car can save you lots of money and can offer you more buying options. Read on for why Volvo Cars of Santa Monica is the best used car dealership in Los Angeles in 2018.
What Makes us the Best Used Car Dealership in Los Angeles 2018?
Here at Volvo Cars of Santa Monica, we take pride in making sure that your "like-new" used car fits your preferences exactly. How do we do this you may ask? We take the time to get to know you personally, your likes and dislikes, your style preference, and your aesthetic. We put effort and attention towards our customers who buy our used cars. Our mission is to make sure you never regret your decision to buy a used Volvo—whether you and your car are together for 2 years or 20 years.
There's a reason why those from all over the greater Los Angeles area flock to buy their used car at Volvo Cars of Santa Monica.
See for yourself from our valued customers who have left us glowing Yelp reviews.



Why buy Used?

Consumer Reports say that within three years, your new car will depreciate by 54%. That's a whole lot of reasons to buy used. Now that cars are being made more and more durable, they are lasting much longer. The average life span of a car is now 11.5 years. All the sudden, buying a 5+ year old car is still a reliable purchase, and much easier on your wallet. Even with low financing, warranties, and free maintenance, "like-new" cars are still more price friendly than new cars.

Buying "like new" used cars at Volvo Cars of Santa Monica also allows you to have more options for your budget. Where $30k could get you a small selection of new cars, the same price opens up many more models of used cars. A few-year-old car can have all the bells and whistles you want, but at a cheaper price than buying brand new.

Car Insurance estimates are largely based on your car's make and model. A 2018 Jaguar is going to have a higher insurance premium than your 2008 Prius, because if you happen to get in a wreck, your insurance company is going to have to shell out cash to fix the car. So, if you buy used, your insurance premiums won't be as high since your used car won't be worth as much as a new car. So while you may not be able to notice the difference between your 2 year old Volvo and the brand new version, your insurance company definitely will.

In the age of CarFax and AutoCheck, purchasing a used vehicle is much less risky. Nowadays with a click of a mouse, you can see a detailed history of any used car before you buy it, insuring that you are aware of any issues. These online reports include the following information about your used car:
Number of previous owners

Previous registration status (lease, personal, fleet, taxi, etc.)

Accident, flood, repair, Lemon Law history

Mileage validation
How to find the Best Used Car Dealership in Los Angeles
Look for reliability and credibility in your used car dealership. At Volvo Cars of Santa Monica, we can assure you that we put you and your interests ahead of anything else. Our history and customer satisfaction record is testament to our dedication to our clients. Whether you are just wanting to look at our selection or you are ready to make a purchase, we will show you why were are the best used car dealership in Los Angeles.