Car shopping can be such a complicated process. Visiting multiple dealerships, finding the right color, identifying the best features, negotiating prices, etc. It can get exhausting! There are so many features to consider when shopping for a car, but we are here to tell you that having the safest car is the best option for you on the road no matter where you are. Having the safest car possible equates to having the best car possible because there is nothing more important than having a dependable car that keeps you protected and at peace.
According to the
Association for Safe International Road Travel
, o
ver 37,000 people die in road crashes every year. Additionally,
traffic injuries are projected to be the 5th leading cause of death in the US by 2030. Nothing is more important than your safety. Having peace of mind while driving and having the features of the safest car on the road are both necessary to make sure that you are adequately protected while on the road. It is very clear that your safety is most important when it comes to purchasing a car, but in case that isn't enough incentive, here are a list of some safety features that could potentially get you a
discount on your insurance
.
At Volvo, we understand the importance of having the safest car possible. We value the safety of not only our drivers, but drivers everywhere. In 1959, Volvo engineer Nils Bohlin invented and perfected the three point seat belt that we all still use today. Volvo could have made a ludicrous amount of profit off of the patent alone, but instead, in 1959 Volvo decided that all cars should be the safest car possible. Volvo prioritized human lives over profit and the Volvo designed seat belt is integrated in the majority of cars we use today. Volvo is now known as having a rich history of safe, dependable, luxurious vehicles. You can read more about this story
here.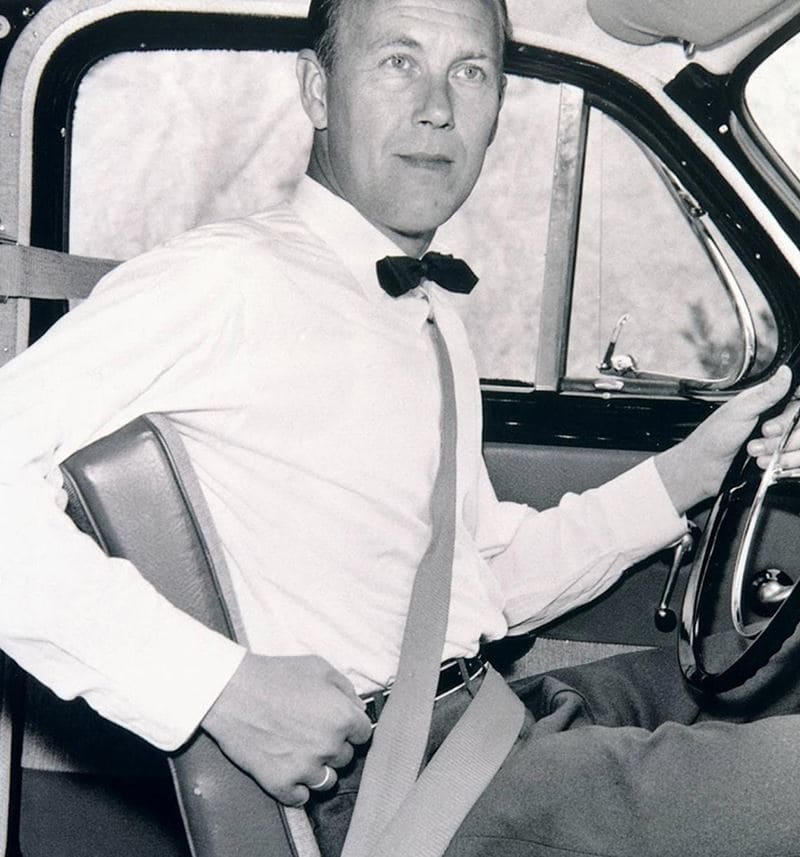 We integrate the latest technology and materials to ensure that we keep our reputation as the safest car on the road. We dedicate our car making to saving and preserving human life, as it should be.
Some of the features that come standard on a new Volvo include:
Collision Avoidance by City Safety Detects Vehicle/Pedestrian/Cyclist/Large Animal

Pilot Assist - Semi Autonomous Drive System

Blind Spot Information System w/ Cross Traffic Alert & Auto Dimming Mirrors

Run-off Road Protection & Run-off Road Mitigation

Lane Keeping Aid

Road Sign Information

Supplemental Restraint System (Airbags): Driver Adaptive & Frnt Pass Dual Stage, Driver Knee, Driver/Frnt Pass Dual Chamber Side-Impact, Inflatable Curtain Head Side-Impact (Incl. Rear)

Side Impact Protection System (SIPS)

Whiplash Protection System (WHIPS) in Front Seats

Unibody High Strength Steel Safety Cage

Five, 3-Point Safety Belts w/ Pretensioners

Lower Anchors and Tethers for Child Seats

Child Safety Locks in Rear Doors

10 Year Emergency Crash Notification
?
We understand the importance of human lives. We want you to be able to live your life to the fullest without any worries on the road. That is why we are, and always will be the safest car on the road.